Alba Gallizia, a true Milanese, architect and designer, has always been inspired by the legendary names of the 20th century for her creations: Le Corbusier, Caccia Dominioni, Ponti, Castiglioni… are her points of reference. A tireless experimenter, in 2015 she founded the brands Algares (accessories and jewellery) and Alba Gallizia Design (furniture and lighting), both based on research and on her collaboration with Italian craftsmen of a very high standard. Alba is well aware that the dialogue between design and craftsmanship is essential: this is why her work pursues the right combination of competences between mind and hands, capable of giving contemporary results in the name of the excellence and tradition.
Can you tell us your story: as a designer, how did you come to the world of artistic craftsmanship?
I am an architect and designer, I was born in Milan where I still live and where I studied and work: it is a city that has history and culture in the field of architecture, design and the figurative arts. My training is deeply rooted in this context. Design and architecture are a continuum, they have the same approach to different subjects and techniques; jewellery for me is a discipline linked to design. Analysing the subjects, the craft and industrial fabrication techniques and production processes is fundamental, therefore there is also a specialization in project development.
Understanding how close architecture and design are, has led me to imagine and make objects for the home, accessories and jewellery.
Designing houses, the interior and exterior spaces, furniture, everyday objects and decoration, and going into the details both of the design and of their making, I decided to capitalise on this stimulating all-round experience to set off on a new adventure, i.e. self-produce objects for furnishing with the brand Alba Gallizia and accessories and jewellery with the brand Algares.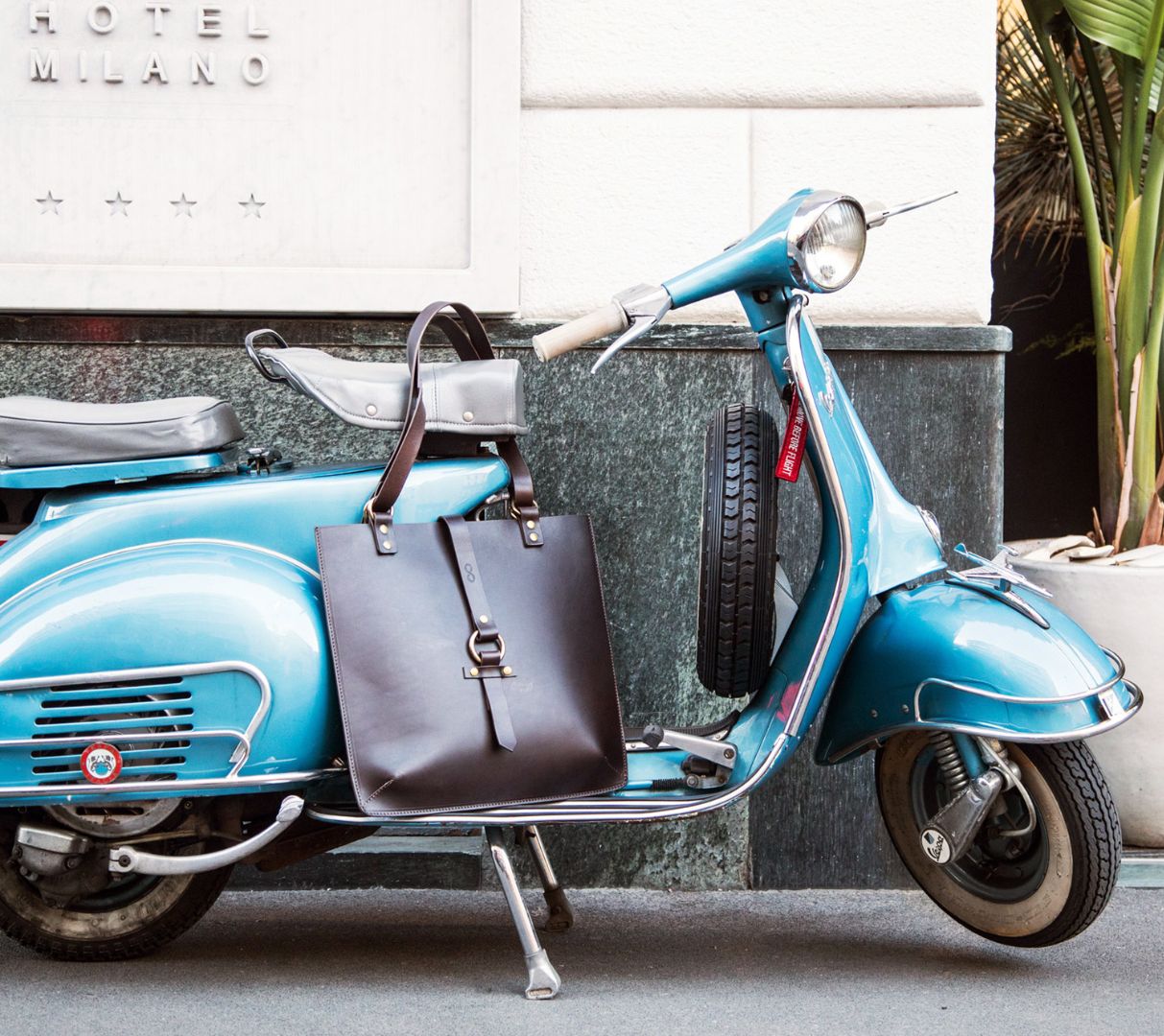 Why do you think that working with Italian craftsmen is an added value?
Meeting excellent Italian craftsmen, who can produce refined objects which are the result of long and complex procedures, was fundamental for my project. The thought of these extraordinary craftsmen, whose survival is threatened by the high costs of production, and today by the terrifying crisis following the pandemic, makes it increasingly clear to me that the dialogue between design and superior craftsmanship is the only chance of survival for both these worlds. The heritage with which Italy can compete in the manufacturing world is made up precisely of these resources, with ancient roots in the world of the arts, and of which Italian cities are the emblem. The term "industrycraft" is now in fashion: an association between industrial production and design on the one hand, and excellent craftsmanship on the other, to create products with an increasingly high degree of customization. This quality is in demand and it's appreciated in particular abroad.
Which materials do you like to experiment with?
Many materials are interesting: I wanted to develop new projects according to the materials and the related techniques. I had a long and fruitful experimentation with Marco and Massimo Vigo who work with cocciopesto, using it for floors and facings in some houses in Liguria and this way using this marvellous material for different purposes. Used in Roman times, it is a natural material made from finely crushed fragments of brick. My idea was to use it to make furnishing objects and jewellery, bringing in both the Vigo brothers of Campo Ligure and the Padoa bronze workshop in Milan for their great expertise in craftsmanship and enthusiasm in collaborating on this experimentation. Ferruccio Padoa loves challenges: he is able to obtain the strangest and most original shapes from a sheet of metal, thanks to his imagination and know-how. In his workshop he listens to and accepts the requests of his clients, shaping the material into forms that are always contemporary and poetic. I am currently developing a project of cutlery and tableware in silver and burnished brass, in which ceramic cameos, the work of the Milanese artist Letizia Cariello, will be inserted: the series of objects will be made by the silversmith Daniele Bonomi, specialised in jewellery and objects for the home and by the bronzesmith Padoa, a combination of art, design and craftsmanship. Putting different competences into contact and allowing them to collaborate, making virtuous partnerships so to speak, is the main aim of my work and what I love doing.
How important is the dialogue between the designer and the master craftsman?
It is fundamental for me; I discuss every project with the person who will be producing it, to make sure it is feasible but also to eliminate the superfluous elements which weaken the object. I always remember what Mies Van Der Rohe said, "less is more". Simplicity is a difficult conquest and this is also my motto.
What is the work you are fondest of?
It is not easy to answer, but I would quote those objects which contain a new idea, for example the Helios candelabra made up of similar parts that can be put together in different ways and create an infinite chain; the Senato bag which is a shoulder-bag that can be transformed into a backpack by adjusting the straps; the Oglass necklace designed to hang glasses from and all the objects made from cocciopesto, furnishings and jewellery, that required lengthy experimentation with the Vigo brothers. This family of craftsmen from Liguria has preserved the ancient craft of working this material for three generations, with the intention of restoring dignity and beauty to the artistic heritage that the old masters have handed down to us.