The Cologni Foundation for the Métiers d'Art presented the exhibition "Capi d'Opera. Le eccellenze del saper fare a Milano e in Lombardia" during the European Artistic Crafts Days.
The exhibition was staged at the Museum of Palazzo Morando in Milan under the High Patronage of the President of the Italian Republic and in partnership with the City of Milan. The aim of the exhibition was to draw the attention of the general public, institutions, media and opinion makers on the heritage of Italy's "métiers d'art".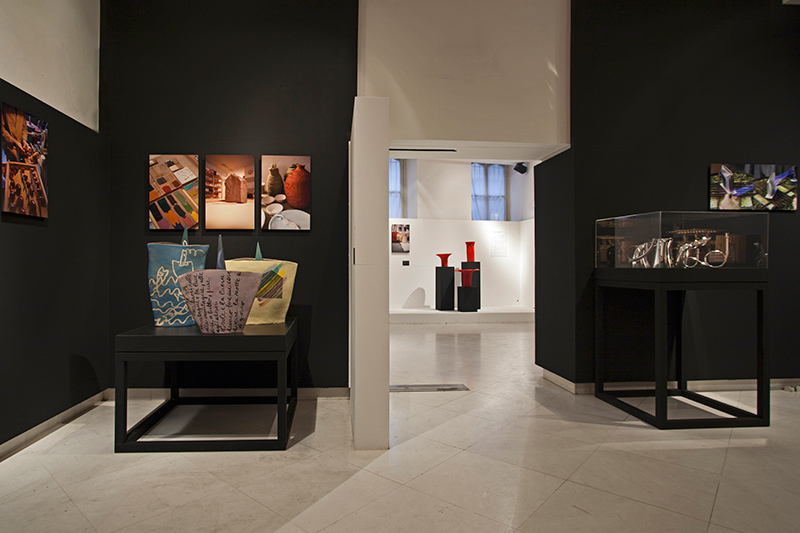 The masters and objects showcased were chosen by an exceptional curator: architect and designer Ugo La Pietra, one of Italy's greatest applied arts experts and the tireless organiser of cultural events aimed at bridging design and the crafts.
"Excellence" was the key word that guided the selection of object that are the result of creativity and of painstaking manual work.
Organised by the Cologni Foundation in cooperation with Paolo Dalla Sega, Professor of Management Systems for the Métiers d'Art at the Università Cattolica in Milan, the exhibition spotlighted outstanding craftsmanship from Milan and Lombardy, ranging from violins to boats, from pipes to knives, from silk to lace, from fashion to ceramics, metals and leather goods, from theatrical costumes to puppets.
The exhibition was made possible thanks to the support of fine watch manufacture Vacheron Constantin, which has been the official partner of the European Artistic Crafts Days since 2011.
The masterpieces and savoir-faire of the great masters are immortalised in the photos by Emanuele Zamponi.